DIPLOMA OF SCREEN & MEDIA
(SPECIALIST MAKEUP SERVICES) CUA 51020
Campuses: Melbourne, Brisbane, Sydney
Duration: 29: January - 7 August, 2024
Face to Face: 3-4 days per week

Intakes: January, April, June, October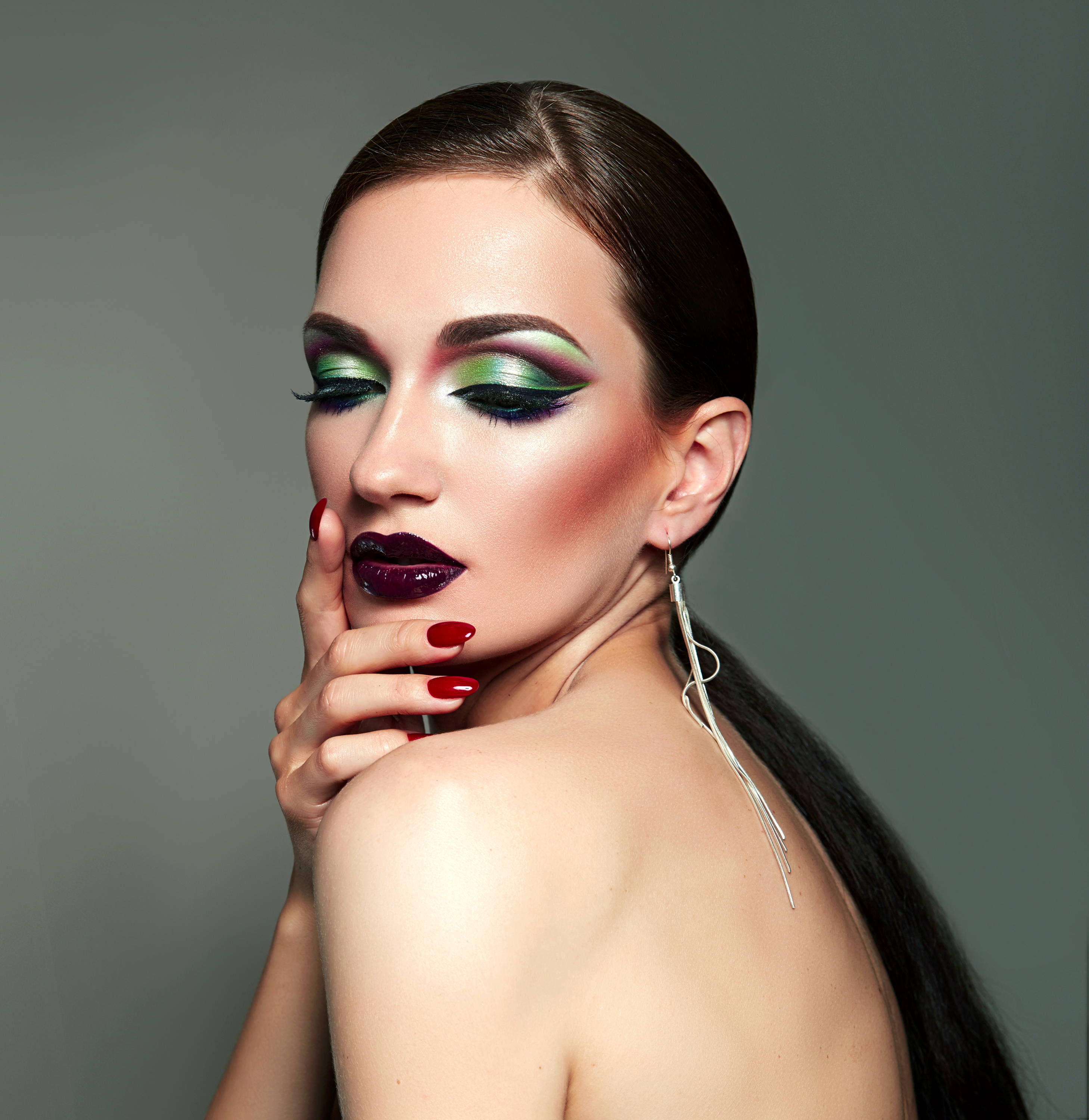 VET Student Loans course funding
A Commonwealth Government program, which allows eligible students to study a Diploma now, and repay their tuition fees at a later date. Your tuition fees are repaid through the Australian tax system, once your income reaches a certain threshold. There is a loan fee and your loan remains a person debt until it's repaid. Once we've got the required documentation from you, we apply for it for you, so there's no confusing paperwork or forms.

FREE Makeup Kit, Brush Set & TShirt (valued at $1552)
You'll receive a great starter Makeup Kit and Brush Set, which is ideal to begin your kit building process. We also include a complimentary Tshirt, which is perfect for Work Experience events.
DIPLOMA OF MAKEUP OVERVIEW

Whatever your Makeup passion is - Film, TV, Fashion, Photographic, Catwalk, SPFX, Bridal, Stage, Theatre, Body Painting or Airbrush, the Diploma of Screen & Media (Specialist Makeup) CUA 51020 is your first choice, because you'll learn the skills for all of these techniques, as well as many more, resulting in you getting the best, well-rounded education in the Makeup Industry.
We have uniquely designed our Diploma course to include the most sought after topics that all Makeup Artists must learn.  Our course has over 120, information-loaded classes on everything you must learn to become a successful Makeup Artist. This means that when you graduate from our college, you'll be job-ready and confident to launch your career.
We've also collaborated with award winning Australian Makeup Artists to develop our curriculum, and implement a ground-breaking teaching method, that no other school is using. This method is unknown by many others, but it makes it super easy for our students to understand and learn much faster.
The Diploma of Screen & Media can lead you into so many Brilliant Careers, including:
Special effects makeup artist

Professional makeup artist

Film, TV and stage makeup

Retail makeup artist

Salon/Spa makeup artist

Sales representative for beauty brand

Freelance makeup artist

Bridal makeup artist

Prosthetic artist

Editorial makeup artist

Face/body painter

Social media influencer

Educator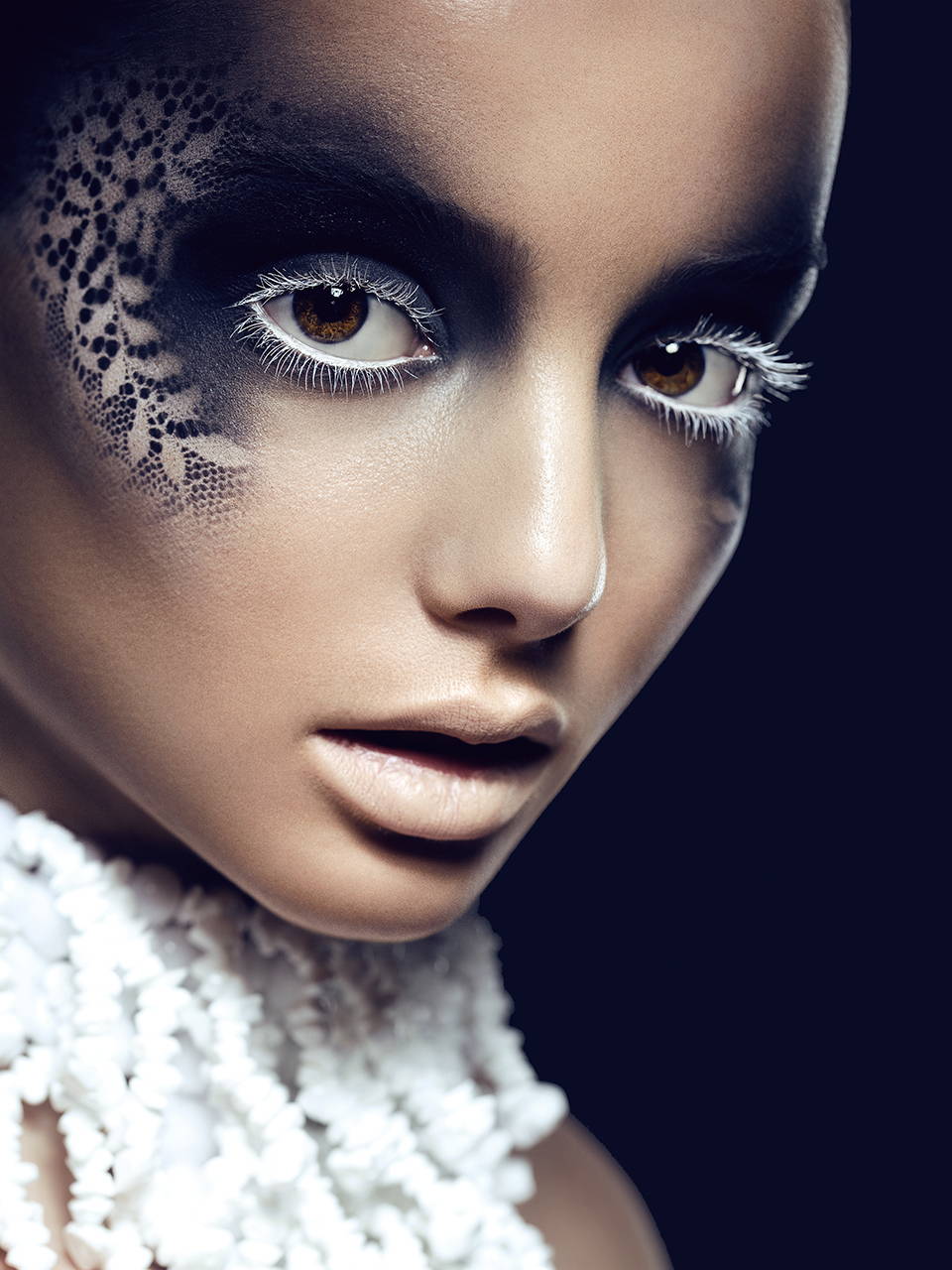 Many of our talented students often put pen to paper (or fingers to keyboards!) and rate us on Google. You can read what they said below…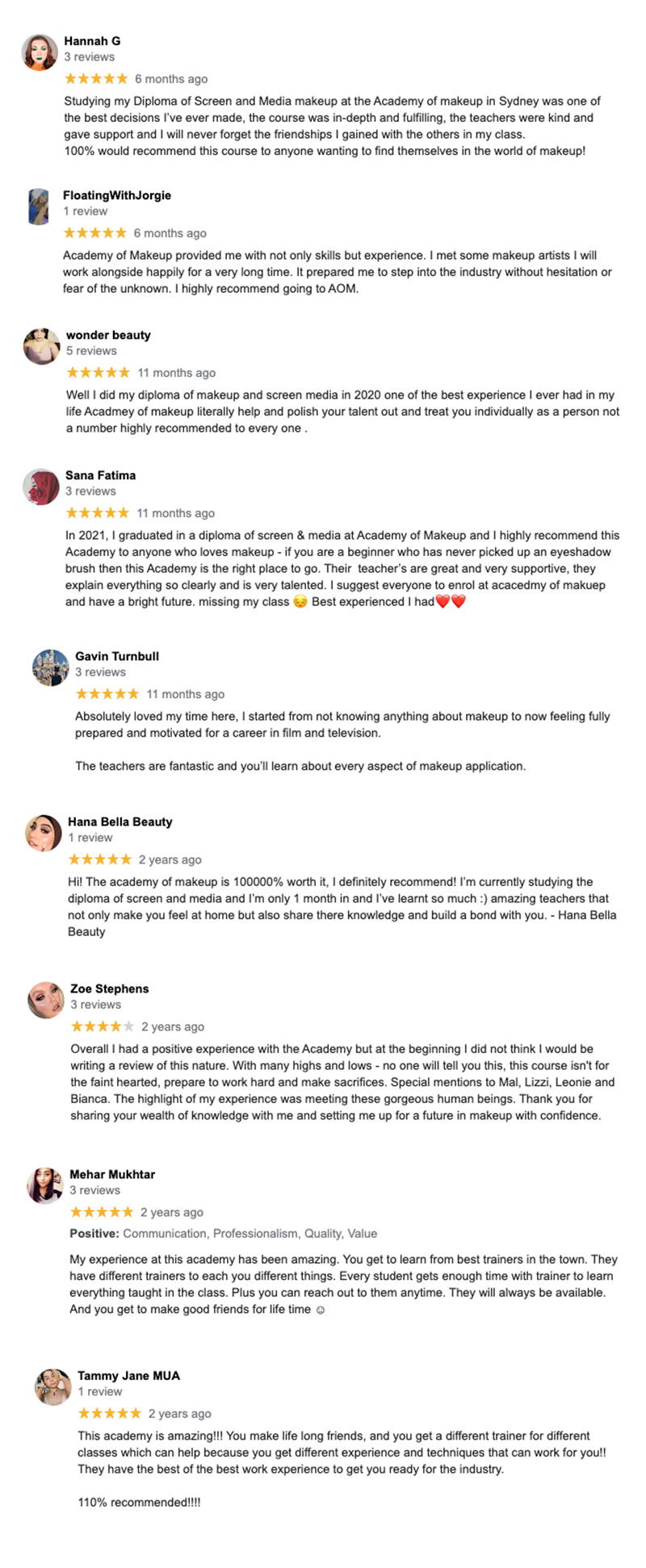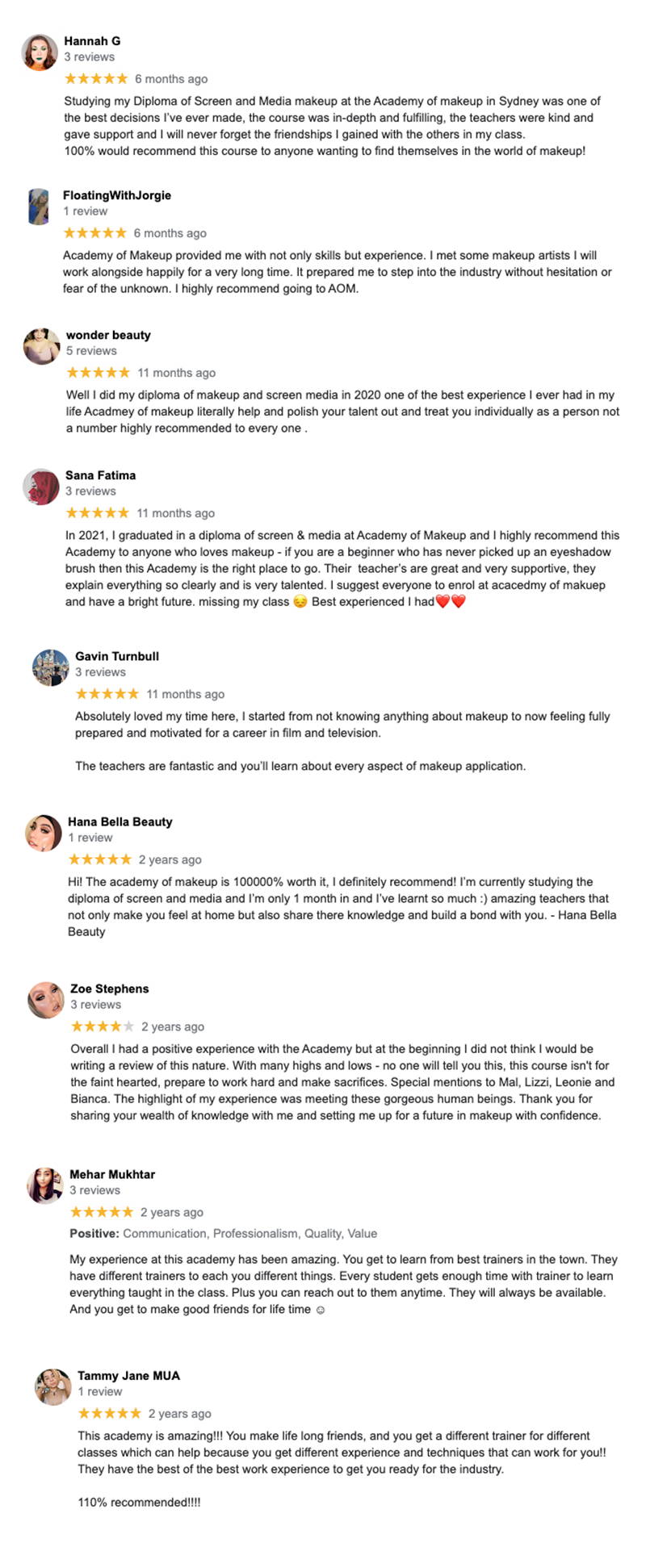 We asked our students to comment on their experience at the Academy of Makeup.  Watch to learn the insider truth about being a student at the Academy of Makeup…

Work alongside some of the biggest names in the industry!
Click below to read more about our program.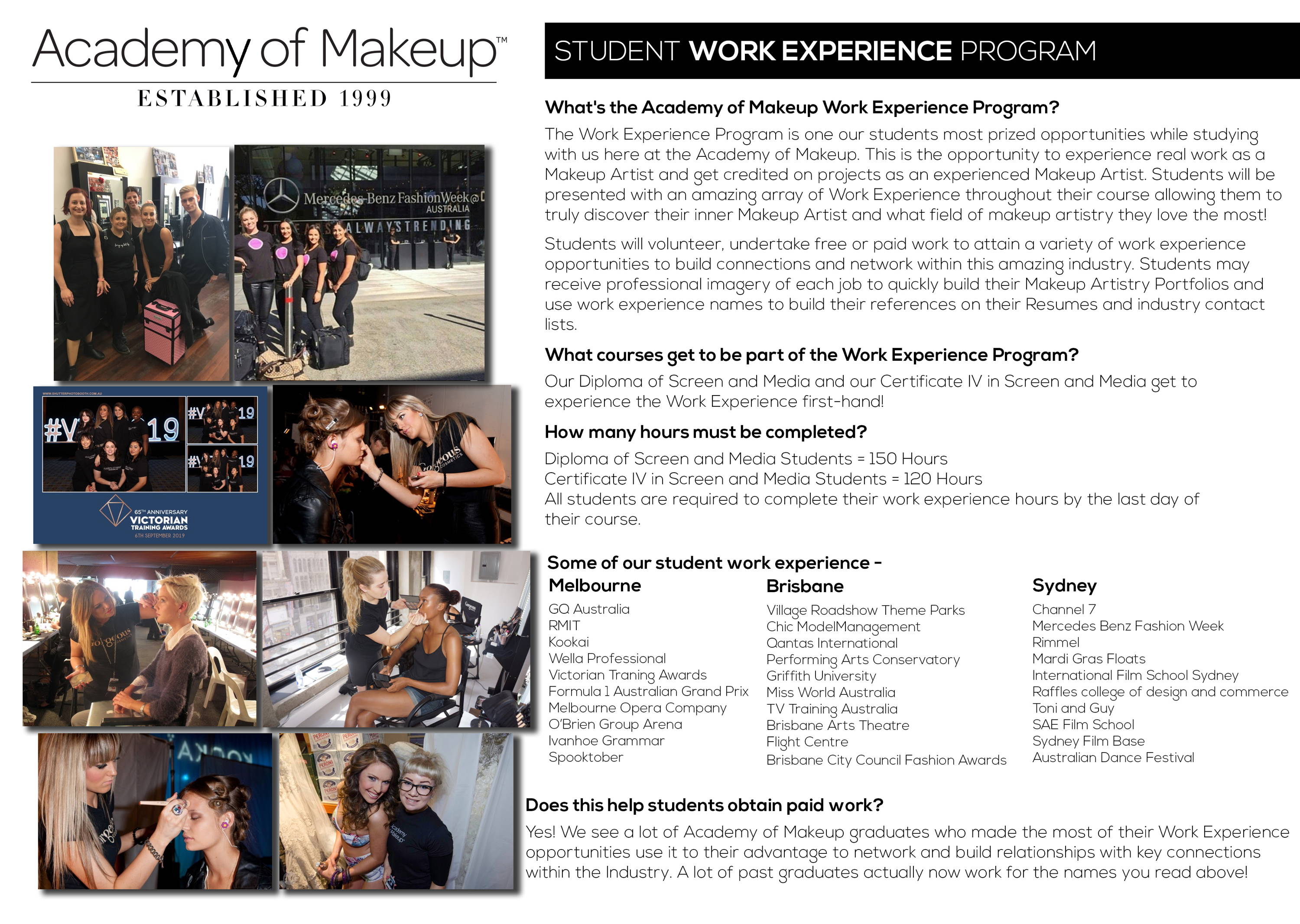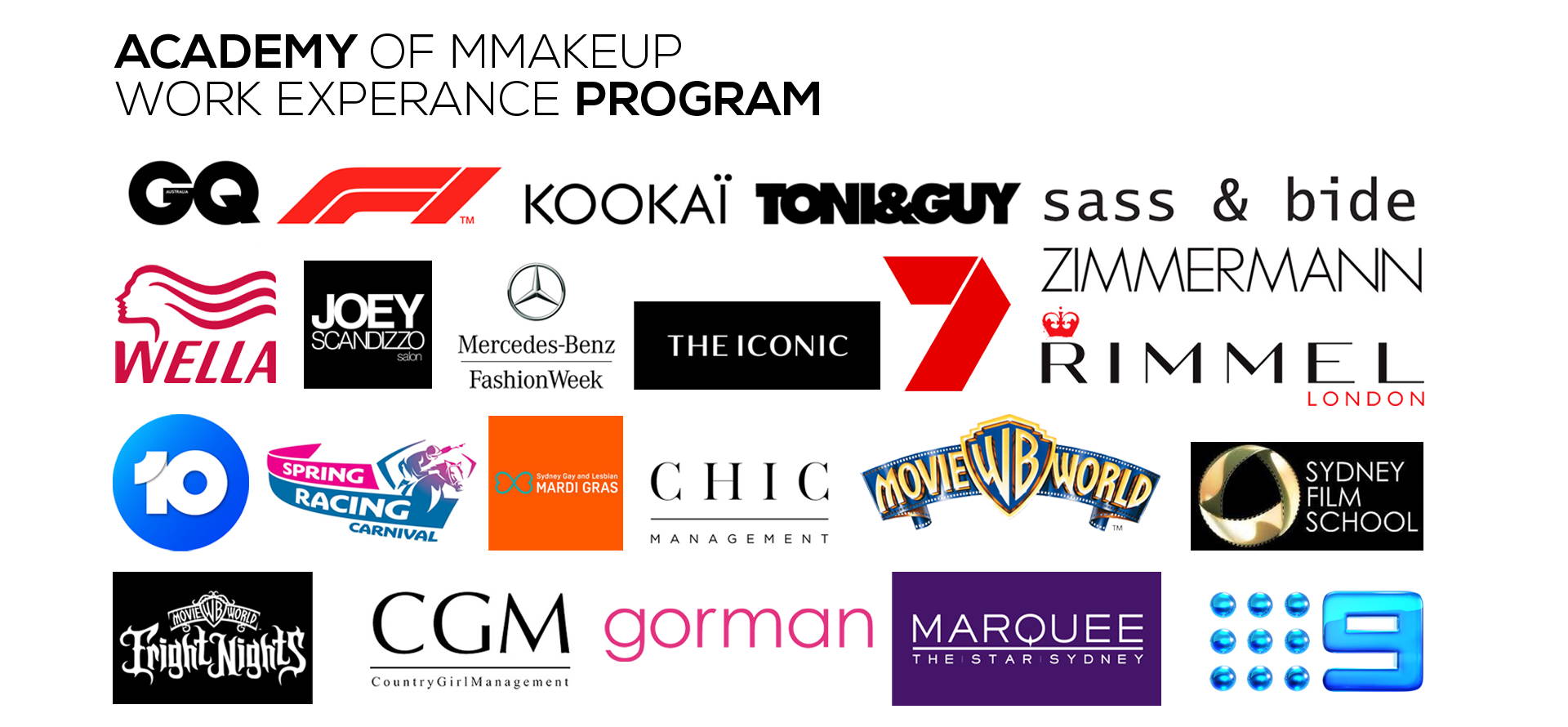 2024
$16,221
Fee Types:
Upfront Payment
Fee For Service
VET Student Loan
Payment Plan
Scholarship
Please contact us for details on the Course Fee applicable to you. Call/Text 0428 217 285 or email courseadvisor@makeuptraining.com.au
Fees inclusive of a free Starter Makeup Kit & Brush Set, value $1,550.
2024
Melbourne - 29th January.
Sydney - 29th January.
Brisbane - 29th January.

100+ information-loaded classes on everything you must learn to become a successful Makeup Artist, plus 120+ videos, online student portal and Live Streaming facilities for every class.

Learn industry secrets to launch a successful career in the makeup industry so you can avoid the biggest career mistakes that many up-and-coming Artists face after graduating. We'll have you job ready & confident before you even graduate.

AOM TV is like having a front row seat in our makeup classes! It's designed to provide an added level of learning for our students, to really boost and develop their skills to the very highest level.
With over 120 amazing makeup demonstrations, the AOM TV video library is continually growing.
We film AOM TV in crystal clear, 4K, ultra Hi-Definition, so you get to see everything just perfectly. Our training team presents each makeup technique in a clear and easy to understand way, just like it is in class.
AOM TV does not replace our face-to-face classroom teaching. It is considered a supplement to it, and is most certainly a huge advantage to our students, allowing them unlimited viewing any time they want.  
We encourage all our students to view a session on AOM TV before coming into class. This prepares them for that particular day's is class, allowing them to arrive pre-prepared, armed with the knowledge needed to get a head start on that day's technique.

To guarantee the best quality learning experience, we cap our Diploma classes, and positions are limited.
To express your interest in Enrolling, please complete our Application Form. It's quick, easy, and doesn't oblige you to continue if you change your mind.

We are a Registered Training Organisation (#21399). RTOs deliver nationally recognised, accredited training in the VET sector. The Academy of Makeup has been a registered RTO since 2002.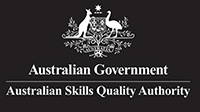 We are an RTO, approved by, and registered with ASQA, the Australian Skills Quality Authority.

We are an approved VET Student Loans Provider. A VET Student Loan covers course fees for eligible, full fee paying students, studying an approved vocational education and training (VET) qualification. Conditions apply.

VET Student Loan
No upfront payment or deposit required. $16,221 is funded via VET Student loans. See above and also https://makeuptraining.com.au/pages/vet-student-loans  for more detail.
CUA51020 - Diploma of Screen and Media
CUAIND412 Provide freelance services
What's life as a freelance makeup artist really like? How do you stay motivated while pursuing work opportunities? Acquire the skills needed to promote your work to a range of clientele, manage your finances and undertake strategic planning for your business.
CUAIND512 Enhance professional practice using creative arts industry knowledge
Learn how to maintain and monitor your own creative work. By applying industry knowledge taught to you in this unit, you will be able to complete research-based work activities and interact with others in a professional and timely manner.
CUAPPR411 Realise a creative project
This unit provides you with the creative freedom to experiment with a number of ideas and techniques in order to find your own unique style and voice. You will have the opportunity to plan and implement a creative makeup project of your choosing.
CUAPPR515 Establish and maintain safe creative practice
This unit will provide you with a thorough understanding of the health and safety requirements of the beauty industry. Learn how to identify hazards, manage risks and enhance the safety of your own practice, as well as ensuring the safety of those around you.
CUAMUP411 Design, apply and remove make-up
This unit teaches you the fundamentals of makeup design, including how to consult with clients, analyse face shapes, skin types and colour undertones. Learn how to apply a number of beauty makeup techniques - from naturally understated through to big, bold and colourful.
CUAMUP412 Maintain make-up and hair continuity
This unit will grant you the skills needed to work across film, TV, theatre and photographic productions. Learn how to interpret and analyse scripts, create a range of complex characters and apply hair and makeup services to performers.
CUAMUP413 Style hair for productions
From pony tails, through to top-knots and twists (and everything in between), learn how to create a variety of hair styles for events, film, TV, theatre, photographic and live performances. Gain the skills and knowledge required to work with a range of styling tools and products, as well as diverse clientele.
CUAMUP512 Design and apply specialised make-up
Hone your skills and knowledge as a makeup artist in order to work across the film, TV, commercial, photographic and live entertainment industries. Learn how to interpret complex design briefs, generate design ideas and provide specialised makeup services.
CUAMUP513 Design and apply special make-up effects
Ever wondered how film and TV productions are able to make their special effects look so realistic? This unit will teach you how to create sophisticated special effects and apply prosthetics for the screen and entertainment industries. Learn how to work independently or as part of a team on large scale productions.
SHBHDES004 Create classic long hair up-styles
This unit provides you with the confidence to consult with range of hair styling clientele, including an analysis of hair and facial characteristics. By the end of this topic, you will have the skills needed to design and complete a range of complimentary up-styles for long hair.
CUAPPR415   Develop and discuss ideas for own creative work
This unit will allow you the skills and knowledge required to participate in discussions with others regarding your own creative practice. As well, enabling you to formulate a number of creative design solutions.
CUAPPR512   Develop sustainability of own professional practice
So you've had the idea…but how do you turn your creative vision into a reality? This unit explores real life scenarios in order to ensure that you are able to establish and meet professional goals and maintain a healthy and sustainable career as a makeup artist.
CUARES412   Conduct research
How do makeup artists interpret a design brief and where do they source their information from? This unit will prepare you for life as a working makeup artist, enabling you to research and present on a number of creative topics.
SHBBMUP012 Apply Airbrush Makeup
Learn the latest in airbrushing techniques, products, tools and equipment. This unit will take you through the application of airbrush makeup for the face and body – from beauty through to body art, special effects and beyond.
SHBBMUP010 Design and apply makeup for photography
What's life like as a working makeup artist in a studio environment? This unit offers an overview of how to apply makeup for a range of different lighting scenarios, as well as how to design and apply photographic makeup in response to a client or stylist's creative brief.
CAREER OUTCOMES
We have taught around 7200 students, many of whom have graduated as successful Australian Makeup Artists, working here in Australia, as well as internationally.
The Diploma of Screen & Media could lead you into number of makeup careers, including:
Special effects makeup

Professional makeup artist

Film, TV and stage makeup

Retail makeup artist

Salon/Spa makeup artist

Sales representative for beauty brand

Freelance makeup artist

Bridal makeup artist

Prosthetic artist

Editorial makeup artist

Face/body painter

Social media influencer

Educator
Our top reasons for why it's a perfect career path are:
Flexible hours

Abundant opportunities to be creative

Interaction with interesting people

Great discounts on makeup supplies

Opportunities to travel

Impacting people
Skills you're going to need:
Creativity and artistic abilities

A keen eye for details

Fluent communication skills

Good colour perception

Ability to work for long hours and during odd hours

Customer service skills

Business sense

Easy-going personality

Time management
Makeup topics you will learn include all of these, plus many more!