Why Us

Our Sole Focus is Makeup. We Love Makeup.
Lights, Camera, Action!
Are you looking for a career in the makeup industry? For truly world-class training, look only to the Academy of Makeup.
The Academy of Makeup is Australia's largest makeup training facility, with campuses located in Melbourne, Sydney, Brisbane and an international campus located in Los Angeles (USA).
Since 2003, as a Registered Training Organisation (RTO #21399), the Academy has lead the way in makeup education, with Government accredited and nationally recognised courses.
Unlike some other colleges, we specialise in, and only teach, makeup artistry. Our belief is that if you want to learn makeup, you should only study at a school that solely teaches makeup. You wouldn't go to a hair college to become a nail technician, so why go to a beauty school to become a makeup artist?
"WORLD CLASS EDUCATION" is our motto and promise to you.
World Class Syllabus
Whatever your passion is - whether, Film, TV, Fashion, Photographic, Catwalk, SPFX, Bridal, Body Painting or Airbrush, the Academy Makeup is your first choice.
When you become an Academy of Makeup student, our goal is to get you job-ready and arm you with the skills, experience and ability to achieve your goal of working as a successful Makeup Artist.
To maintain our world-class syllabus, we continually review, improve and update our course curriculums to ensure our students are always at the forefront of the latest makeup innovations, techniques, products and trends.
You'll also find that the Academy syllabus offers topics additional to the government Training Package syllabus requirements, giving you access to a wide and broad training program.
As well as using the glamorous Gorgeous Cosmetics line for our beauty makeup, we also use international Pro Brands, such as Ben Nye, Temptu Pro, Pros Aide, Michael Davy, Rubberwear, Ardell, Bioderma and Kryolan amongst others.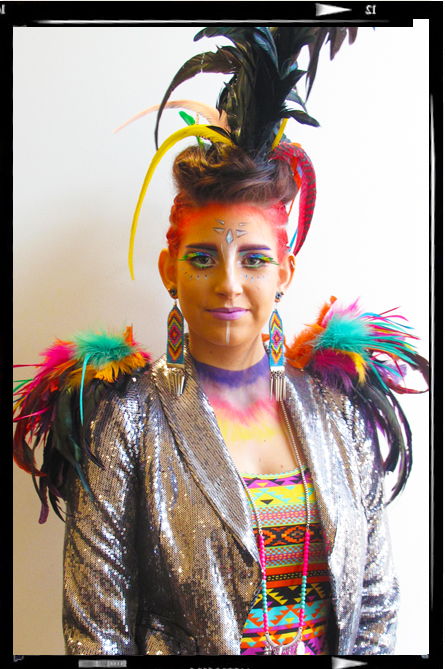 World Class Trainers
Trainers at the Academy of Makeup are highly experienced and experts in their field. We employ the best of the best to ensure we are offering our students a world-class education.
With strong connections to both Australian and International Artists, we intertwine a global edge into our training methods and techniques.  
We also offer our students the chance to participate in our exclusive International Study Tour to the makeup industry capital of the world – Hollywood/Los Angeles.
This means that our training teams are industry active, using their spare time to work on feature films, fashion runways, photo shoots and more. They will enthusiastically share their skills, knowledge and industry connections with you as you learn the craft of makeup.
World Class Opportunities
Graduates of the Academy of Makeup are highly regarded in the makeup industry. Our Work Experience program is strong and active, with all students getting multiple opportunities to participate in real life work engagements.
Graduate success stories include working backstage at Fashion Week in London, Paris and New York, being signed to top makeup agencies around the world, managing stores and counters for prestigious beauty brands, running freelance makeup businesses, having work published in high-end magazines such as Vogue and Harpers Bazaar, and working in the film and television industry.
Our comprehensive work experience program creates endless networking opportunities for students, assisting them to find employment upon graduation.
Top Reasons to study at the Academy of Makeup
1. History & Longevity – established in 1999.
2. National AND International campuses – Melbourne, Sydney, Brisbane, Los Angeles.
3. 90% graduation/course completion rate (over last 3 years).
4. 94% class attendance rate (over last 3 years).
5. 100% work experience opportunity rate – every student has the chance to participate in events like Mercedes Benz Fashion week.
6. Prestige and professional products used in all classes. Train with the best so that your work is the best.
7. Community, friendships and engagement – Academy email blasts have a 95% open rate.
8. Association with Australian owned cosmetics company, Gorgeous Cosmetics, with potential for job connections and career advancement.
9. Highly qualified, industry experienced, currently working Makeup Artists as your trainers.  On Set one day – your class Instructor the next!