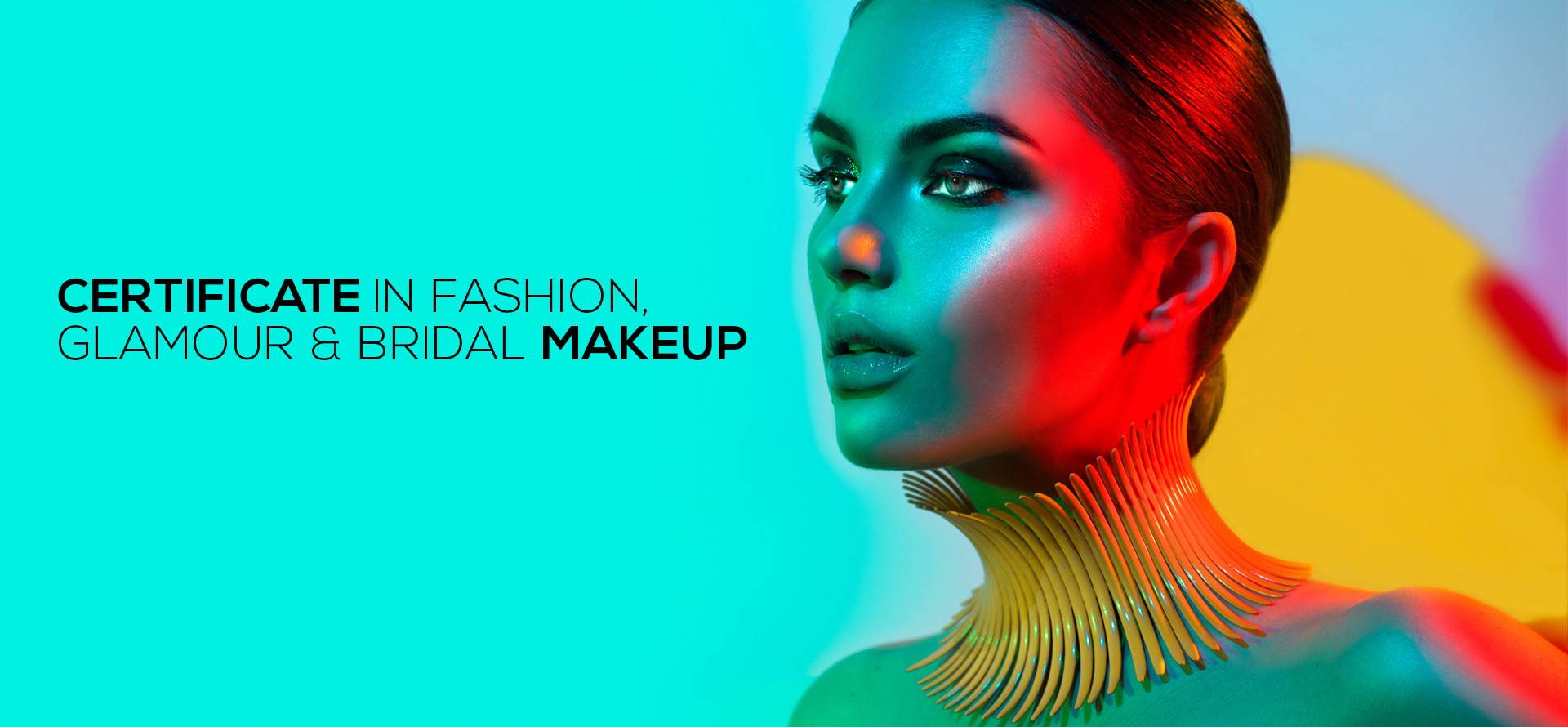 CERTIFICATE IN FASHION, GLAMOUR & BRIDAL MAKEUP
Kick - start your makeup career now!
The Certificate in Fashion, Glamour & Bridal Makeup course is a great step into the world of Makeup Artistry for the fashion and beauty industry. It's designed to provide you with a thorough overview of the industry and the skills to begin working as a freelance makeup artist, either for yourself, or in a retail environment.  
In this course, you will learn to confidently design, apply and remove a range of different makeup techniques, including Bridal, Fashion, Photographic, Remedial Camouflage, Mature Age makeup and more. You'll also learn Product and Brush knowledge, corrective makeup techniques, shading/highlighting/contouring, false lash application, and see Airbrush demonstrations.
2021 Time Table 
Melbourne Friday start date June 4, 2021.
Melbourne Sunday's start date June 6, 2021.
Brisbane Sunday's start date June 6, 2021.
Sydney Sunday's start date June 6, 2021.
Contact Days/Times
At the Academy of Makeup, we deliver this exciting course on a face-to-face basis, and we run classes on weekdays or weekends.
Contact hours are 1 day a week for 12 weeks 10.00am - 4.00pm .
Due to the limited number of seats available the Academy of Makeup will enroll each student on a first come first serve basis.
To start the enrollment process you need to fill in the Student Application Form click this link (Student Application Form).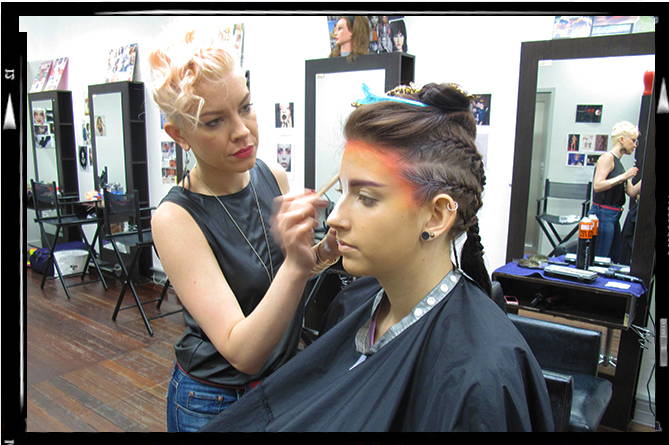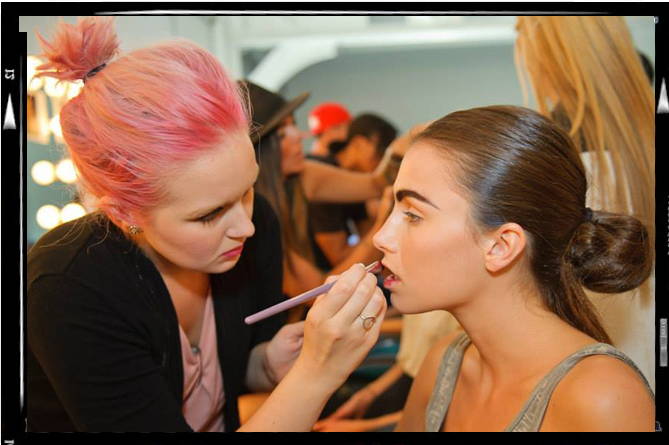 Each class begins with the theory behind the topic being taught. The class then participates in a discussion, complemented by additional industry information provided by your trainer.
All Academy of Makeup trainers are specialists in their field, and are constantly developing and furthering their skills and experience.
The class then observes a demonstration, during which your trainer explains how to complete the technique, step by step. 
We encourage open discussion, interaction and questions, as these are all ways to help you to learn the craft of makeup.
During the remainder of the class, students pair up and work on each other to replicate the technique.
Study Pre-Requisites
No prior knowledge or training in makeup is required in order to study this course. Students must be at least 16 years old.
Industry Certification

On successful completion of this course, you will receive an industry certification Certificate from the Academy of Makeup. 
CERTIFICATE IN FASHION, GLAMOUR & BRIDAL MAKEUP - TUITION FEES

Enrolment Fee: $250
Tuition Fee: $2,290
Total: $2,540
(includes 7 piece Brush Roll*)

 Payment Option 1 – Up Front Payment to receive 10% off your tuition
Enrolment Fee: $250
Tuition Fee: $2,061
Total: $2,311
Payment Option 3 – 4 x Payment Plan
Enrolment Fee: $250
Deposit: $500*

4 x Payments: $433
Total: $2,482
Payment Option 2 – Monthly Payment Plan to receive 5% off your tuition fee
Enrolment Fee: $250
Deposit: $500*

Payment First Day of Class: $838
Payment 4 Weeks After Class Commences: $838
Total: $2,426
Payment Option 4 – Fortnightly Payment Plan
Enrolment Fee: $250
Deposit: $500*

6 x Fortnightly Payment: $300
Total: $2,540
Payment Option 5 - Study Loans
Study offer loan terms from 6 - 48 months and repayment options of weekly, fortnight or monthly. The link below will outline Study Loans eligibility requirements and a loan calculator to help you forecast what your repayments might look like (ensure you scroll down towards the bottom to find it!).
 https://studyloans.com.au/aom-information-page/
*Once you submit your AOM Enrolment Form, a detailed and dated 'Payment Schedule' will be sent to you to choose your preferred payment option from the above list.
*Deposit $500 (Non Refundable)

* In some instances, we may substitute a brush roll/wrap designed to hold 23 brushes in lieu of the 7 Piece Brush Roll. No extra charge will be incurred by the student, and no refunds will be accepted, as this is considered an upgrade/added value for the student. In this case, it will be supplied only with the brushes from the 7 Piece Brush Roll.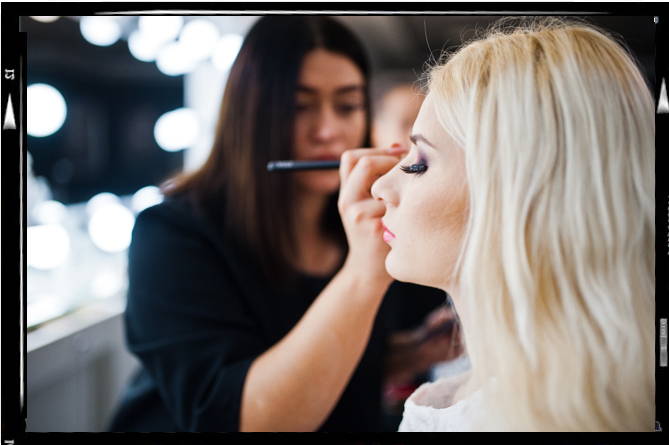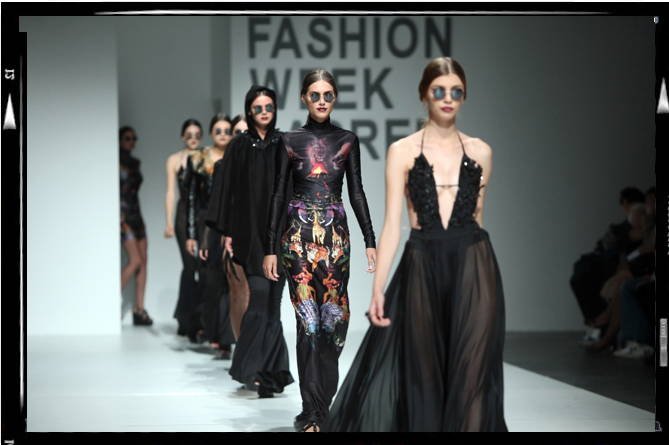 WHAT YOU WILL LEARN IN THIS COURSE.
COLOUR THEORY
Understanding colour theory is a skill that a Makeup Artist must have in order to conceal and correct discoloration and other conditions on the skin.
COLOUR INTERPRETATION
As a Makeup Artist, it's also important to appreciate the way in which other people interpret and derive meaning from colours.
IDENTIFYING SKIN TYPES AND SKIN PROBLEMS
Learn about skin problems and their symptoms, ie Rosacea, Psoriasis, Chloasma, Lentigos, Birth Marks, Vitiligo, Cold Sore, Moles and many more.
PREPARING THE FACE – CLEANSING
Once you have identified your client's skin type, learn the essential steps you need to know about how to cleanse the face and prepare for makeup.
CONCEALING
Apply to cover marks, dark circles or other discolouration on the face.
REMEDIAL CAMOUFLAGE/CORRECTIVE CREAMS
Use as a correcting mechanism to counteract unwanted colours in the skin.
FOUNDATION – SELECTION AND APPLICATION
Foundation provides a smooth, even coloured base over which makeup can be easily applied.
POWDER – SELECTION AND APPLICATION
Powder is used to "set" the foundation and prevent it "creasing" in certain areas on the face. It also helps reduce the shine on skin.
CONTOURING AND FACIAL STRUCTURE
Shading and highlighting techniques are used to contour, define, emphasise or correct certain facial features.
IDENTIFYING FACE SHAPES
For Example: Oval, Square, Rectangle and Heart.
BROW TECHNIQUES
Brows and Brow Shaping, Basic Brow Shape, Removing Brows.
MAKEUP ARTIST TECHNIQUES
Blush, Eyeliner -Pencil, Liquid and Gel, Mascara and LashApplication, Identifying Eye Shades, Corrective Eye Techniques, Colour-wWashed Eye, Socket Eye and shadow liner, Glamour Eye, Smokey Eye.
TEARDROP EYE: Epicanthic Fold
LIP TECHNIQUES
DESIGN & FACE CHARTS
Learn the skills to create, design, interpret and present face charts.
MAKEUP FOR COLOUR PHOTOGRAPHY – FASHION
While there is every opportunity to express your creativity in photographic makeup, you must remember that first and foremost, your client is the photographer/stylists etc
MAKEUP FOR BLACK AND WHITE PHOTOGRAPHY
Precision in makeup application is even more important when applying makeup for black and white photography.
MAKEUP FOR BRIDES
Bridal clients are a special type of client. Their brief to you will usually be to make them as beautiful as they can be on their special day. Watch an Airbrush demonstration.
FASHION READY TO WEAR VS CREATIVE
Catwalk makeup generally falls into one of two categories – Standard Catwalk (sometimes called Conservative Catwalk), or Creative Catwalk.
MATURE AGE
Makeup on a mature age face must not be applied too heavily as it can look quite overwhelming. It is best to keep your design neutral and remember that in this case, less is more.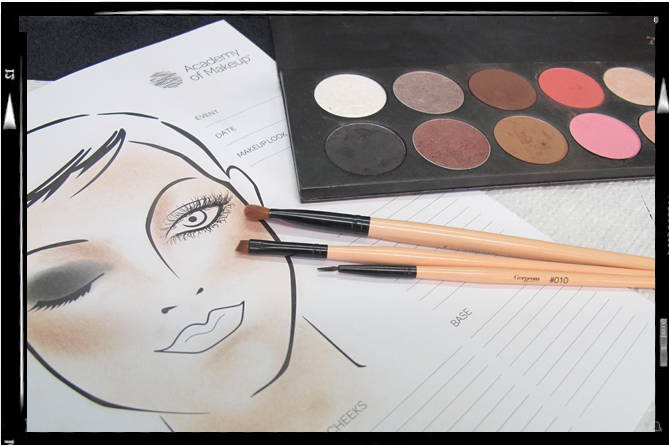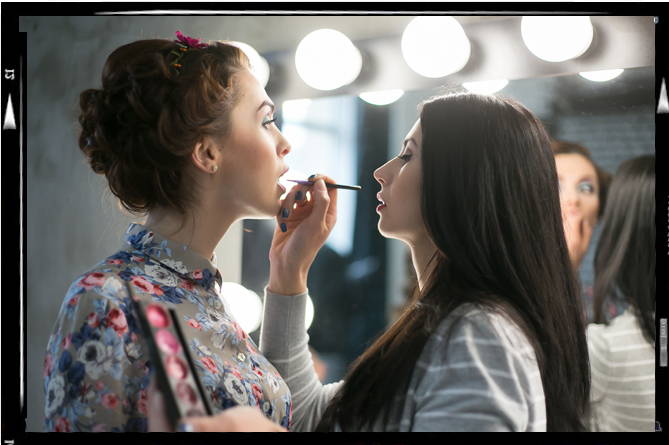 Call to secure your position in our Certificate in Fashion, Glamour & Bridal Makeup course. Positions are limited as we only accept 24 students per class and typicaly are booked out 6 to 8 weeks prior to the start date.Dont miss out, call our friendly and knowledgeable enrollment team today to help you through the enrolment process.
Call or Text Monday through Friday 0428 217 285