Certificate IV in Screen and Media (CUA41215)

Certificate IV in Screen and Media.
Enrol in Certificate IV if you want career options in all aspect of the industry, except SPFX. Excel in the areas of fashion, catwalk, bridal, freelance and more. Gain a great commercial outlook and the skills to operate your own business.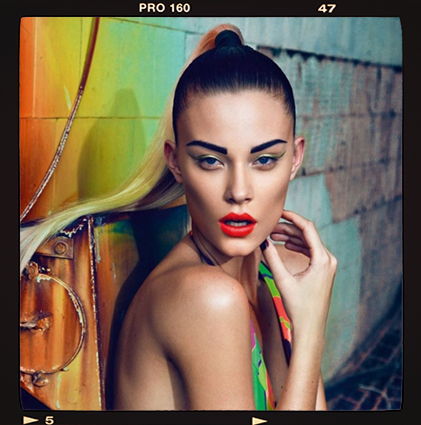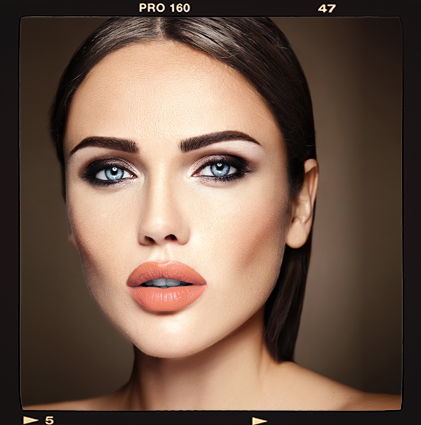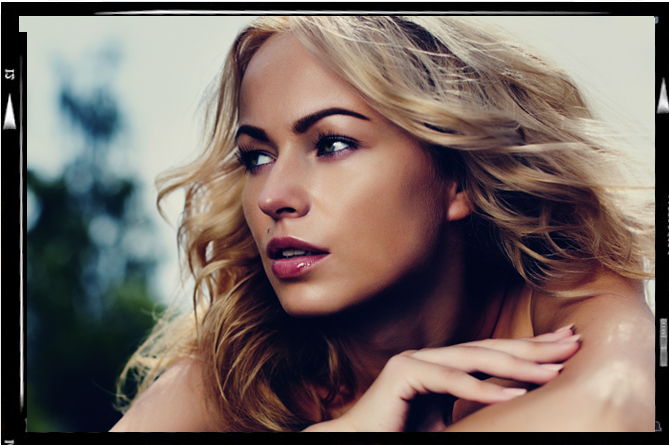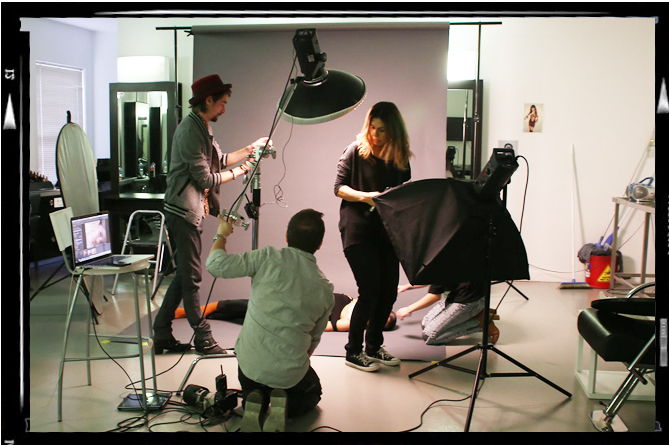 AIMS & OBJECTIVES
The Certificate IV in Makeup is designed for students who want to pursue a career as a professional Makeup Artist. By studying a Certificate IV, you'll open up options beyond those available to Certificate II students and be able to work in the areas of TV, fashion, photography, catwalk, editorial or training. The Certificate IV is very similar to the Diploma of Screen and Media, except it does not include SPFX or specialised makeup application.  
GOVERNMENT ACCREDITATION
Our Certificate IV in Makeup is fully Government accredited, which means that the qualification you receive is recognised by the industry Australia-wide.
COURSE DURATION
Approx. 4.5 months on an after hours basis only. The Certificate IV has approximately 340 class contact hours, 110 hours of out-of-class project work and 40 hours of out-of-class practical work (total 490 hours).
COURSE FUNDING
Students enrolled at the Academy of Makeup may apply to Centrelink directly for various Government student benefits such as Youth Allowance, Austudy and Abstudy. Other forms of Government funding may also be possible, depending on your circumstances. In addition, the Academy of Makeup offers interest-free Payment Plans to assist with course fee payments.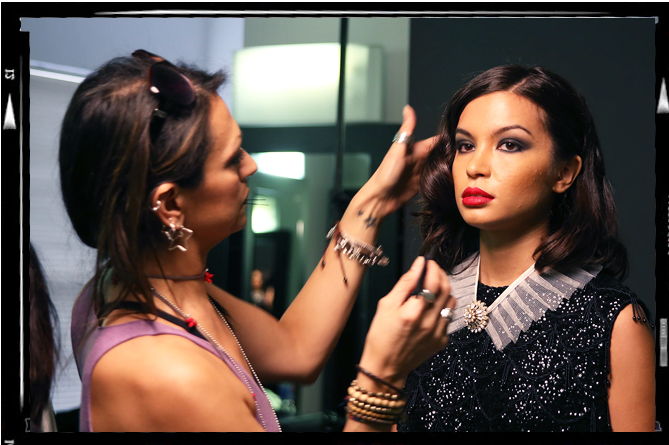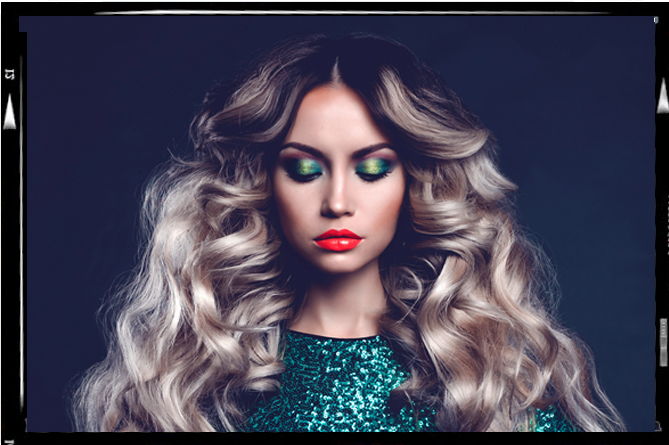 COURSE OVERVIEW
Fashion Catwalk Runway, trends and avant-garde, backstage etiquette. The study of colour.
Fashion Photographic Editorial, campaigns and look-books. Knowledge for black & white and colour print.
High Definition Film, TV and photographic media. The difference between analog and digital TV, plus makeup for various TV presentations, including airbrush.
Beauty Makeup The fundamentals of the face, corrective techniques, day to night, beauty salon makeup, bridal, retail cosmetic/department store makeup application.
Specialised/ Cultural Theatre, oriental, Maori tattoo design. Analysis of character.  Instruction on mid range and long range theatrical production design and detail on how to differentiate makeup according to different theatre ranges.
Hair/ Wig Styling The building blocks for professionally styling hair.
Airbrush Industry technique, comprehensive training in product knowledge/ application, bridal, body-art
Industry Knowledge Studio and set etiquette, conducting yourself as a professional Artist and establishing a successful freelance career
Work Experience Variety of practical in-the-field training, photo-shoots, films, music videos, events, fashion shows. Establishing a network of creative contacts in the industry to assist with future opportunities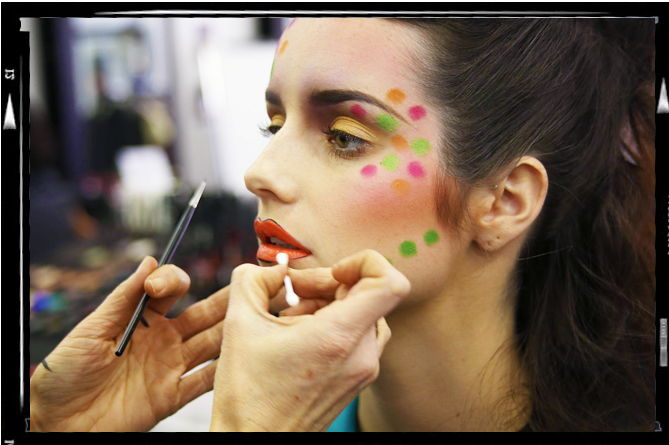 We only use TEMPTU Pro Air Brush makeup
COURSE SUBJECTS
BSBSMB301 Investigate micro business opportunities
BSBCRT401 Articulate, present and debate ideas
CUAWHS302 Apply work health and safety practices
CUAMUP401 Design, apply and remove make-up
CUAMUP402 Maintain make-up and hair continuity
CUAMUP403 Style hair for performances or productions
CUAMUP404 Style wigs and hairpieces for performances or productions
CUAIND402 Provide freelance services
CUARES402 Conduct research
BSBCMM401 Make a presentation
BSBRES401 Analyse and present research information
ICTWEB201 Use social media tools for collaboration and engagement
SIBXFAS202A Design and apply make-up for photography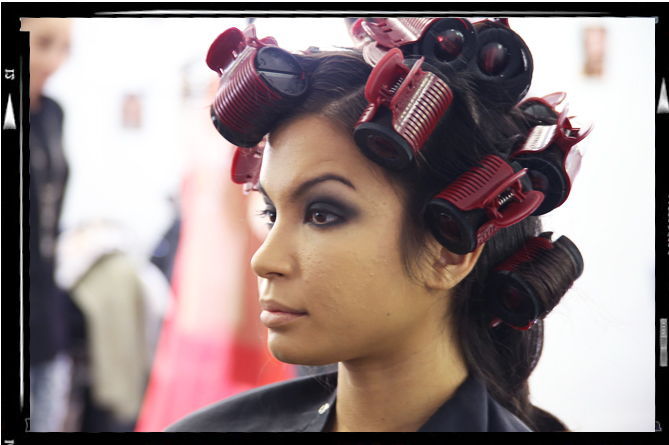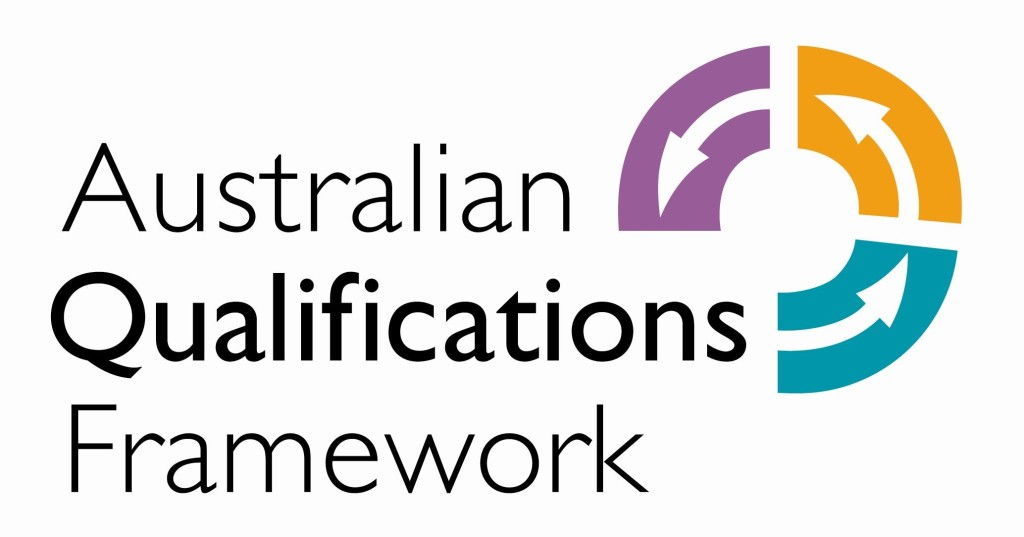 Course start dates by location Year 2017
Classroom days each week.
Classroom days each week.
Classroom days each week.
Essential Makeup Kit and Brush Roll. Value $1,119

Call today to secure your position in our Certificate IV in Screen and Media. Positions are limited as we only accept 22 students per class and typicaly are booked out 6 to 8 weeks prior to the start date.
Dont miss out, call our friendly and knowledgeable enrollment team today to help you through the enrolment process. Call Monday through Friday on 1300 554 517.