Certificate II in Retail Cosmetics (SIB20110)

Certificate II
Enrol in Certificate II for a fast track course in the basics of makeup artistry.  Graduate with the skills to work in salon, bridal, retail and freelance and start working before you know it.
AIMS & OBJECTIVES
A Certificate II in Retail Makeup and Skin Care aims to introduce students to the world of Makeup Artistry. It provides an initial grounding for students to build on as they embark on their career as a professional freelance Makeup Artist.
Focusing on fashion, glamour and photographic makeup, this course guides students through the basics and onto the more advanced techniques required for work in these industries.
You should study a Certificate II in Retail Makeup and Skin Care if you are looking for an introduction to Makeup Artistry in a short, intense course, or if you are a current industry professional looking for a refresher course.
GOVERNMENT ACCREDITATION
Our Certificate II in Retail Makeup and Skin Care is fully Government accredited, which means that the qualification you receive is recognised by the industry Australia-wide.
COURSE DURATION
The Certificate II in Retail Makeup and Skin Care runs for 10 weeks on a part time basis. We offer both day time classes and after hours classes. In addition to practice during class, students must demonstrate 9 hours of out-of-class practice and complete written project work.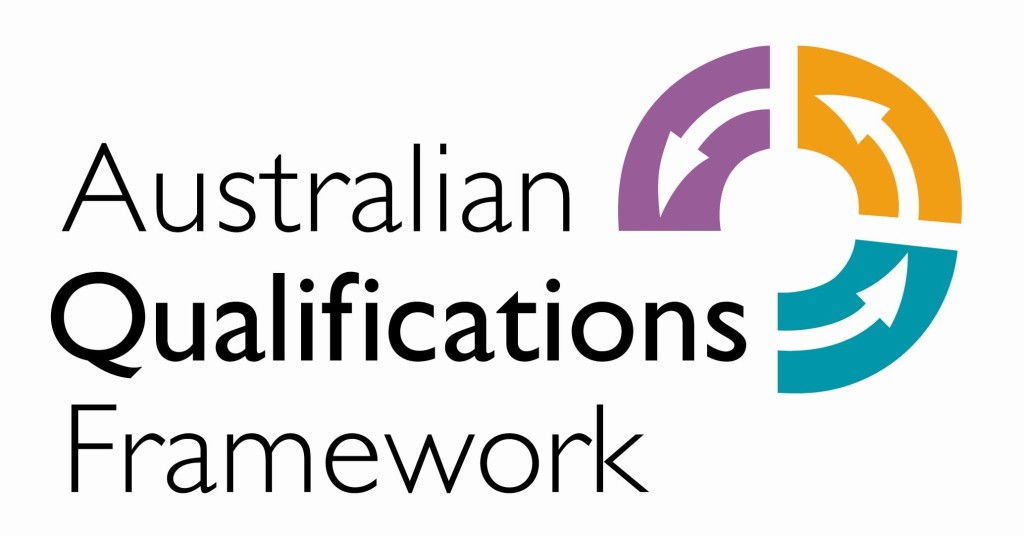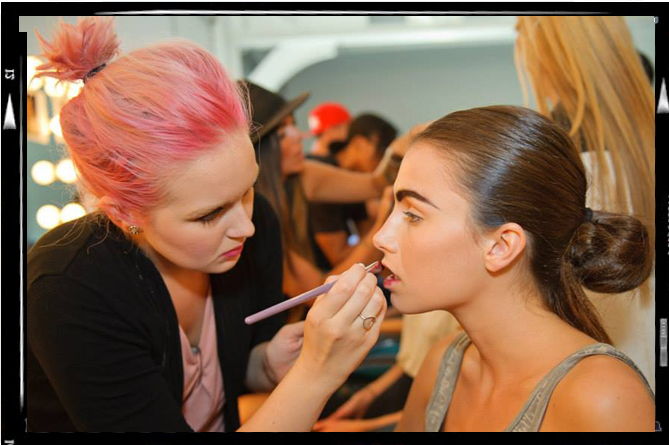 COURSE FUNDING
Students enrolled at the Academy of Makeup may apply to Centrelink directly for various Government student benefits such as Youth Allowance, Austudy and Abstudy.
Other forms of Government funding may also be possible, depending on your circumstances.

In addition, the Academy of Makeup offers interest-free Payment Plans to assist with course fee payments.
COURSE OVERVIEW
Fashion Catwalk Runway, trends and avant-garde, backstage etiquette
Fashion Photographic Editorial, campaigns & look-books
Specialised/ Cultural Oriental
Industry Knowledge Conducting yourself as a professional Artist and establishing a successful freelance career
Work ExperienceVariety of practical in-the-field training, photo-shoots, film, music videos, events, fashion shows. Establishing a network of creative contacts in the industry to assist with future opportunities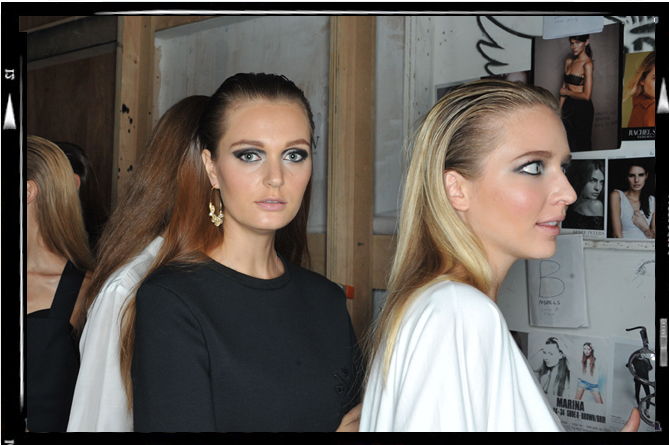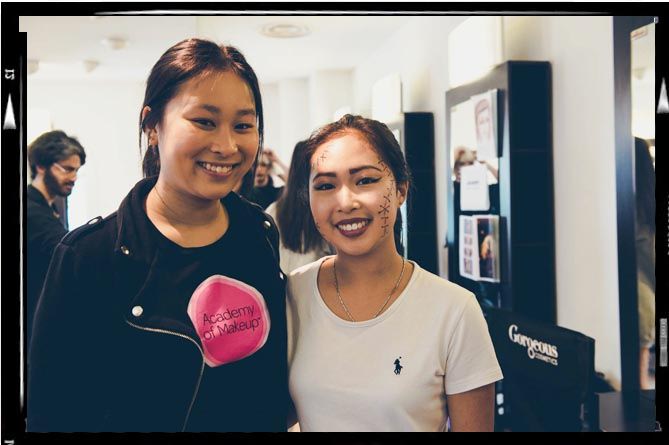 COURSE SUBJECTS
SIBFAS201A Demonstrate retail skin care products
SIBXCCS201A Conduct financial transactions
SIRXCLM001A Organise and maintain work areas
SIRXCOM001A Communicate in the workplace
SIBXFAS201A Design and apply makeup
SIRXIND001A Work effectively in a retail environment
SIRXMER001A Merchandise products
SIRXOHS001A Apply safe working practices
SIRXRPK002A Recommend hair, beauty and cosmetic products and services
SIRXSLS001A Sell products and services
SIBXCCS202A Provide service to clients
BSBSUS201A Participate in environmentally sustainable work practices
SIBXFAS202A Design and apply makeup for photography
SIRXINV001A Perform stock control procedures
SIBBRES201A Research and apply beauty industry information
Course start dates by location Year 2017
Classroom days each week.
Classroom days each week.
Classroom days each week.
Essential Makeup Kit and Brush Roll. Value $1,119

Call today to secure your position in our Certificate II in Retail Cosmetics. Positions are limited as we only accept 22 students per class and typicaly are booked out 6 to 8 weeks prior to the start date.
Dont miss out, call our friendly and knowledgeable enrollment team today to help you through the enrolment process. Call Monday through Friday on 1300 554 517.